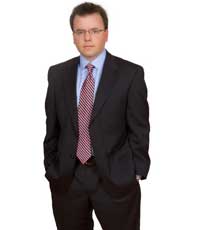 Contact
937.610.0444
937.660.9383
Skype: chad.e.burton
714 East Monument Avenue
Dayton, Ohio 45402
Chad E. Burton
Dayton, OH
Chad is the founding attorney of Burton Law.  A former big law lawyer, Chad represents technology-oriented companies.
Chad is admitted to practice law in state and federal courts, including the State of Ohio, the Sixth Circuit Court of Appeals, the District Court for the Southern District of Ohio, and the District Court for the Eastern District of Michigan.
Chad lives in Centerville with his wife, Brooke, and children, Ainsley, Ella and Maxwell.
Education
Miami University, B.A., political science, 2001
Case Western Reserve University, J.D., cum laude, 2004
Professional Associations
Dayton Bar Association: Law + Tech Committee, 2011-Present, Chair; Leadership Development Program, Chair, 2010-Present; Carl D. Kessler Inn of Court, Barrister, 2004-2010; Board of Trustees, Member At Large, 2008-2010; Young Lawyers Division, Chair, 2006-2008
Ohio State Bar Association: Young Lawyers Section Council, 2008-2011, Chair from 2008-2010; Council of Delegates, 2009-2011
Ohio State Bar Foundation: Member of the Fellows Class of 2011
American Bar Association: Law Practice Division, Member, 2010-Present, eLawyering Task Force, 2012-Present, Vice Chair, Education Board, 2012-Present.